Do you own a medkit? Do you know what materials are inside of a medkit? Want to know when/how/why to use them? Want to make one for $10? Come make your own medkit with me and other TMC folks Wednesday at 8 PM in Lane 100!

Please sign up on the TMC website to pay or pay in cash:

https://tuftsmountainclub.org/activities/

If you have prior medical experience and feel comfortable to help teach people what certain materials are and when/why/how to use them, contact Aaron Pomerance hiking director.
April 15, 2015 ·
Ari Schneider ·
Comments Closed

Posted in: Uncategorized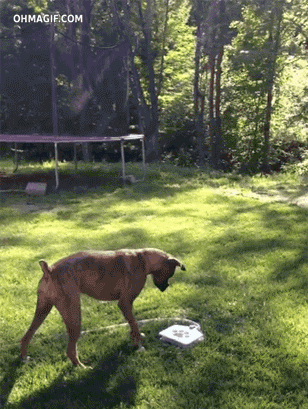 April 1, 2015 ·
Gabe Joseph ·
Comments Closed

Posted in: Uncategorized
Check out Leif Inouye's video of TMC Thanksgiving at the Loj this February!
March 28, 2015 ·
Gabe Joseph ·
Comments Closed

Posted in: Uncategorized
Learn to build anchors, rappel, lead climb and more in a THREE WEEK COURSE with Jason! Â Sessions will be Fridays at 1PM. Â There is a 12 person limit. Â A FULLY REFUNDABLE deposit ($10) is required so sign up now. Â The deposit will be returned if ALL SESSIONSÂ are attended. Â  We will be driving to Waitts Mountain (15 min) in the vans to get practical experience on real rock!
March 28, 2015 ·
Jason Linker ·
Comments Closed

Posted in: Training and Skills Workshops
STORY SLAM
THURSDAY MARCH 12, CRANE ROOM
.
Come and enjoy some tall tales from your fellow TMC members and a surprise guest! Come to the Crane Room at 9:00 on Thursday the 12th and relish in some fantastic stories, eat some snacks and hang out with people that love the outdoors!
.
Email
historian@tuftsmountainclub.org
if you have memories you want to share about TMC, want to read an excerpt from some historical documents, or have any other outdoor-related words you wish to speak.
 .
.
March 9, 2015 ·
Charlotte Clarke ·
Comments Closed

Posted in: Uncategorized
Exciting things are happening for TMC right now:
1. Christa Ricker is our new TMC advisor, starting next week! She will be working out of the OCL and overseeing Orientation and Pre-orientation programs as well.
+ Christa is a NH native.  She began studying Outdoor Education as an undergraduate at UNH and is currently one semester away from a masters degree.  Her main focus of study is on outdoor orientation programs.  She has spent the last three summers working with Tufts Wilderness Orientation and prior to that was a wilderness therapy guide in Maine.  Her favorite backcountry activities are winter camping, bouldering, and all types of skiing. Christa loves to travel and is hoping to reach her goal of having traveled to thirty countries by the time she is thirty (5 countries and 15 months left to go).  She is a huge fan of her cat, Dyno, and also loves baking and watching old episodes of The West Wing.
+ TMC members will maintain our current projects, but Christa will be able to help us work more efficiently and take on new projects.
+ For example, in the future we hope to consistently offer trips over breaks, access to formal skills training, and listings for jobs in the outdoors.
2. We are having an Open Board meeting in Eaton 333 Sunday, March 8 at 7:30pm!
+ All members are invited to attend!
+ Current board members will give general updates about what they're been up to.
+ We will review our constitution and invite members to give feedback as we re-write it. We will include a discussion about the role of our advisor.
+ General discussion about TMC projects and activities. If you have a topic you would like to cover, email me and I will add it to the agenda.
3. Starting after the open board meeting, minutes from board meetings will be posted here. If you want to stay updated on Exec Board activities, feel free to review minutes and give us feedback about goings on in the club.
Go Outside,
Charlotte
March 5, 2015 ·
Charlotte Clarke ·
Comments Closed

Posted in: Uncategorized
Join the Tufts Mountain Club and the Tufts Ski and Snowboard Club for a showing of "G.N.A.R." on Tuesday 2/24 at 8:30PM in Braker 001.

Unofficial Networks Presents: "G.N.A.R."
A Film by Scott & Robb Gaffney and Shane McConkey
WARNING: This film has an abundance of Man Ass…
Check out the trailer here: https://vimeo.com/17787406
Join the Facebook event!
February 20, 2015 ·
Ari Schneider ·
Comments Closed

Posted in: Uncategorized
Come watch Valley Uprising with TMC-ers this Wednesday (the 18th) at 8pm in Barnum 104!
The greatest untold story of American counterculture is that of the Yosemite Valley rock climbers. For the past fifty years, Yosemite's massive cliffs have drawn explorers and madmen to leave materialism behind and venture onto the high, lonesome granite. Starring Yosemite legends Dean Potter, Alex Honnold, Lynn Hill, "Chongo" Chuck, John Bachar, Jim Bridwell, Warren Harding, Yvon Chouinard, Royal Robbins and more…
https://vimeo.com/ondemand/valleyuprising/101316261
'This may be the best climbing film ever made.'
– Red Bull Magazine
'A palpable journey that jumps off the screen…I wanted the illicit freedom to continue forever.'
– National Geographic Adventure
'Spectacular and awe-inspiring… just like Yosemite itself.'
– John Horn/The Frame
Show up, watch the movie, have fun. Even if you have never climbed or don't care about climbing this movie is a great tale of adventure and dirtbagging.
There might even be some gear raffled…
Upcoming: Climbing not your cup of tea? We will also be showing the rad film G.N.A.R. with Tufts Ski and Snowboard Club on Tuesday Feb 24, at 8:30 pm in Braker 001. Stay tuned for more info.
Trailer here: https://vimeo.com/17787406
February 12, 2015 ·
Charlotte Clarke ·
Comments Closed

Posted in: Events
A year ago, we lost our dear friend and former TMC president, Lily Glidden. Lily's zeal for outdoor exploration was infectious: she inspired the same adventurousness in everyone around her. To continue this, we're creating Lily's Fund for Adventure: a grant through TMC to partially fund imaginative trips, in order to make them financially attainable. Think bigger than a weekend in the Whites: biking across Iceland, or climbing and rafting through the Tetons, or thru-hiking from the Loj to Canada. We want you to push your boundaries.
Read more about Lily and the fund here.
To make this fund a reality, we need to raise $30,000. That's the minimum to establish an endowed fund—but once it's raised, the fund can run in perpetuity off the annual return from the endowment, without needing more donations.
Please consider donating whatever you can, and spread the word. To stay updated, sign up here.
February 10, 2015 ·
Gabe Joseph ·
Comments Closed

Posted in: Uncategorized
Thanks to everyone who attended, ran, and sponsored VICEfest 2015!
Read about it in the Tufts Daily or watch this slideshow by Ari Schneider and Josh Berl:
February 5, 2015 ·
Charlotte Clarke ·
Comments Closed

Posted in: Uncategorized